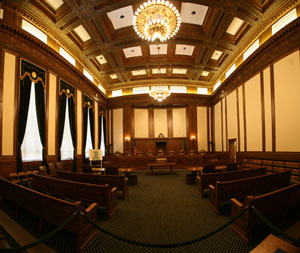 When seeking out a personal injury lawyer, you need to make sure that the process is a smooth and stress free experience. There are a few things that you will need to make sure that you ask your lawyer to ensure that they are the right one for your case as well as the right one that will get you a positive outcome along with the money you deserve for your pain and suffering. This article will explain the questions that you need to ask your personal injury lawyer before setting a course with them.
What is your Educational background?
Talk to them and find out what their educational background is. This will be a good place to begin the discussion about if they are qualified or not to handle your case. Their college will not matter, what you are interested in is the degree that they hold. You should take the time to ensure that this is discussed in depth with the lawyer and that he has a full understanding of what you are asking him. Talk to him and see if he has any extra experience that may come in handy for dealing with this matter. Ask to talk to former clients that may be able to give a testimonial about the experience that they have in dealing with these cases.
Are you experienced to handle this type of case?
You will want and need to make sure that they are even experienced in this line of practice. No, all lawyers are created equal and this means that your case may not be in their line of practice. This will be a simple matter of asking them what their line of experience is. They will more than likely be able to tell you in a matter of minutes and thus allow you to know if you are going to want to hire them or not.
Are you certified to practice law in this state?
Many lawyers are certified to practice law in the state that they are in. You still want to be sure, just in case. The Supreme Court of Washington does not recognize certification of specialties in the practice of law like other states such as Texas do.
What fees do you charge?
This is a trap that many of those that are not experienced fall into. Many lawyers will tell you from the beginning any fees that they charge and will not try to hide these from a client. Then there are those that will not be as forth coming in their fees and will try to hide their fees from you. This discussion about fees will generally lead to another discussion that should take place and that is when does the lawyer get paid?
When do I pay and do I pay if you lose the case?
This is an important question that has to be asked of a potential lawyer. The sooner that you ask this, then the better that the two of you will get along and there will not be as much stress between you. Many lawyers will not get paid unless they win your case. This will lead to them to tell you if they will charge you even with a lost case. If the lawyer insist that they be paid before the case is settled, then this may be a sign that you will want to discuss this further.
How do I get in touch with you to discuss my case?
This is one of the main questions that should be asked. You need to know if you call at night if you will or won't get in touch with a human. There is nothing more heart wrenching than to need to talk to your lawyer and you need to wait until regular business hours. Talk to them and make sure that they have a way to get in touch with them at all hours of the day or night. Even if it is a message service, it is better than nothing.
What is your ratio of wins versus losses?
Knowing this information will be vital to know if they have had success or not. The discomfort of hearing that your proposed lawyer has a less than perfect track record will not be something that you will want to hear. It is however better than to find out too late that they have lost more than they have won. A good lawyer will sit down with you and tell you all of this information without having to be questioned about it.
What is your plan for dealing with my case?
Finally find out what their plan is for dealing with your case. Not all cases are created equal, this means that your case will need to have a different strategy as opposed to the woman that was in his office an hour before you. Your lawyer if he has looked at your case file will have the most basic of ideas in mind that he will implement into the grand plan. They should be willing to discuss this with you without any type of hesitation. If they are not willing to discuss this with you, then you may want to look elsewhere for your lawyer as this is not the one that is right for you and your case needs.
All of the above mentioned questions will be important to help a person that is injured to get everything that they deserve. If you have a bad feeling about a lawyer, then it is best that you continue to look. You will one day find a lawyer that will give you what you seek in terms of your questions. The more you know in the beginning, then the better that the end result for you and your personal injury case will be.